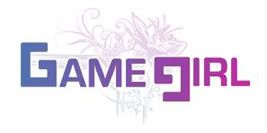 This Week:
Not Much site activity or posts..kind of hitting a dry spell..
PLEASE send us any tips/suggestions to tips4gamegirl@gmail.com
We really appreciated the feedback on the blog Miz C. wrote and we are taking into consideration EVERYTHING that all of you have said you liked/disliked about the site and will hopefully make those changes soon.
Thank you to all of you that have participated in our contests so far..even though you don't get any prizes (which hopefully we can work on) and for sending your suggestions to our email, this helps us out quite alot because we learn what all of you would like to read or what you want to see added to the site..makes it alot better of an experience for us, you--our readers and the future readers we get. Thank You.
Posts This Week:
...That Is The Question by FemmeFatale


I never thought I'd be scared of playing games before. I mean, sure I was a pansy playing F.E.A.R. with the lights out in my room for the first time, and even Zombie Mod in CS:S creeped me out... But I mean scared in a different way. Never have I been afraid to play a game for fear of a returning game addiction... Until now.
Every time there's talk of a new and promising, hyped-up MMO on the tip of the gamers tongue, I feel slightly nervous. But watching the Age of Conan: Hyborian adventures trailers - resulting in goosebumps - was when I knew I was in deep trouble. What with being a recovering WoW addict, (three months clean, btw! A pretty good feat considering the copious amount of time I spent playing prior to detox) watching such a kick ass MMO trailer, terrifies me.
So the million dollar question arises: To Conan? Or not to Conan?
This Week In Geek: Volume 5 by Nikole
Ladies and Gentlemen here is This Week in Geek, the week of April 20, 2008. Here is this week in Games, Entertainment, Entertainment, and Kittens.

Virtual Console Releases for April 21, 2008:
-River City Ransom (originally for the NES) for 500 Wii points.
-Phantasy Star 3 (originally for the Sega) for 800 Wii points.


New Releases:
April 20, 2008:
-Pokemon Mystery Dungeon: Explorers of Darkness (ds)
-Pokemon Mystery Dungeon: Explorers of Time (ds)
April 21, 2008:
-The Worlds Ends With You (ds)
-NBA Ballers: Chosen One (ps3, X360)
-Battle of the Bands(Wii)
April 22, 2008:
-Turok (pc)
-Target Terror (Wii)
-Persona 3:FES (ps2)
-Dream Pinball 3D (Wii, ds)
-Chameleon (psp)
-River King: Mystic Valley (ds)
-Wild Earth: African Safari (Wii)
-Heavenly Guardian (Wii)
April 23, 2008:
-The Red Star (Wii)
Top 7 Mario Underwears (for guys) by Raychul





A while back you guys may remember I did a Top 7 Geek Panties for the girls post, well now it's your turn! After quite a bit of research I found that Nintendo has the biggest selection of underwear for guys, hands down. Other geek or game related "man-ties" (get it, instead of "panties") were not as exciting, and boys...you want your unders to be exciting, trust me. So here it is, the first Top 7 Mario Underwears for guys.
Star Wars PSA by Nikole

During one of my excursions deep into the heart of the internet I discovered a lovely collection of Star Wars Public Service Announcements. These PSAs are so much more than educational. I hope you all enjoy these and more importantly learn a lesson or two. Stay in school my young padowans. This first two are actual PSAs from the 70's or 80's. The others were made in parody of the originals.
Star Wars Tattoos by BunnyXaBlaze



I'm not exactly sure what has caused the massive ammount of Star Wars attention recently.. It might have something to do with Star Wars Force Unleashed coming out in September, the comics getting intense, the animated series coming out soon, or even the fact that a tv station has been playing Star Wars Ep. I through VI often. (I mean look at the article below.. It's Star Wars related!)
None the less, I thought I'd share a collection of some great Star Wars tattoos from around the internet, with a little suprise at the end of the article.
Let's get started!
So Many Games So Little Time by Miz Calamity



Have you ever just had so many games to choose from and couldn't decide what to get? Well I am definitely having that dilemma right now. There are quite a few games that have come out and that will be coming out in a few days that I am really excited about so lets go through the list!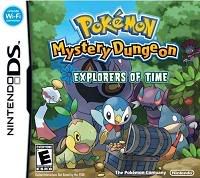 If you haven't realized yet I am a HUGE Pokemon fanatic. I have been obsessed with the games since the first time I played Pokemon Red on the Game-Boy. This series is simply amazing it takes everything that I love about the Pokemon games and gives me the chance of actually PLAYING as a Pokemon. They have added quite a few cool new features to the second installment of the Mystery Dungeon Series: Using the Wi-Fi Connection you can trade teams, exchange rescue requests, and you can even send SOS email/text messages! You have to take a personality quiz before you start the game and based on your answers is what Pokemon you will become. Who wouldn't love to see what Pokemon they would be? The cool thing about these games is that the dungeons in the game will never be the same so you will never get bored of exploring the different dungeons.
Top 7 Worst Video Game Cities By Nikole



The other day I was talking with my boys from The Game Show and we are all a flutter with the upcoming release of GTA. Amongst the bickering we all finally agreed on something; that Liberty City has got to be the worst place to live. But that got me thinking, there are plenty of games where the backdrop is a city in turmoil. So here are the Top 7 worst places to live in video games.
7-

Hyrule palace(castle town)
:
Seven years after the fall of Hyrule, the bustling city of Castle Town has gone to shit. The town that was once full of children chasing cuccos, a Happy Mask Shoppe, and frolicking puppies is now full of the redead. Don't get to close, these zombies pretty much rape you. [Zelda:OoT]
Thanks
Ladies of GameGirl