New Game Shout
Type any game
No Game Selected
Type your shout above. Afterwards, enter the game you wish to shout about to the left. By selecting a game you're more likely to get a response to what you need. You can choose not to enter a specific game if you'd like.

ex. I'm stuck in a room with a box and a gnome. How do I get out?


Send a message to
WiKed TaTas
Hello. My Name Is Jessica. I am 24 Years old. I am Married To my highschool Sweetheart. We have been together since December 20th of 2000. We have 4 Children together. 2 boys. (Ethan(5) and seth(4)) and 2 daughters(Jayla is 3, and Kylie will be 1 on the 28th of April) I know im awfully young to have 4 kids, but i love it, and i would not change a thing if i could. I love to play video games when i have time....usually when the kids are sleeping. I love going to concerts. Live Music is the best. I basically live, breath, eat and sleep for my husband and children, they are my everything.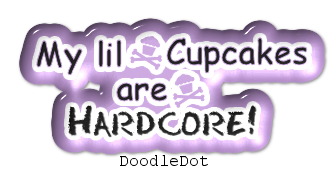 Xbox 360:
WiKed TaTas

General (17)

oneasianthug

Rossi

Vassili x TO

Sapphire785/VIRUS785

KellyAnne226

Phyrewall Xx