New Game Shout
Type any game
No Game Selected
Type your shout above. Afterwards, enter the game you wish to shout about to the left. By selecting a game you're more likely to get a response to what you need. You can choose not to enter a specific game if you'd like.

ex. I'm stuck in a room with a box and a gnome. How do I get out?


Send a message to
The Fatal1ty Brand
The Fatal1ty Brand
32

Years Old

Calabasas , CA
United States
5346 Views


http://pwned.com/fatal1ty/

Date Registered: 05/05/2008
About Me:
This is the official Fatal1ty Brand page! Get all the latest news on Fatal1ty products, appearances, events, & more. We are new to PWNED.com so feel free to add us and leave some love!

- Fatal1ty.com
- Fatal1ty on MySpace


want to support? just use this banner!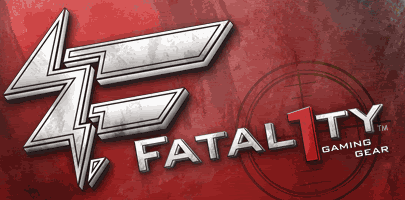 General (4)

Raychul

Rossi

COIN-OP TV

Heavy Metal Gamer

tay.

Jeff Threat